Ayesha Omar and Sikander Rizvi sizzle in this new ad and we love it
808 views
Blessed as we are with dozens of gorgeous celebrities in Pakistan, we don't need to look very far to get our daily doze of glamour.
Today was even better than usual: model-actress Ayesha Omar teamed up with restaurateur-actor Sikander Rizvi for a totally adorable (and, dare we say it, sexy) ad for Pepe Jeans Pakistan. The couple looked so good we couldn't resist but share with you some choice outtakes.
Here's Sikander Rizvi rising out of the ocean. On repeat.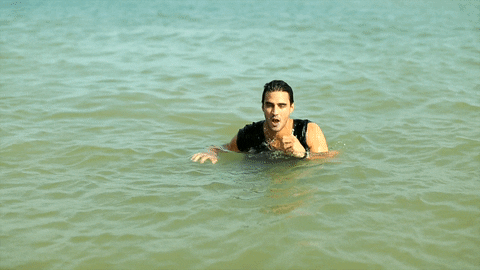 You're welcome.
Ayesha and Sikander share a cutesy moment… *sigh*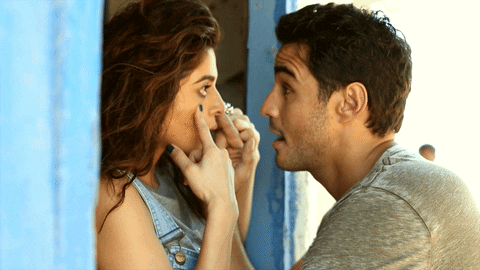 Goals!
Here's Sikander Rizvi with a loyal steed, just like you read in your high school romance novels.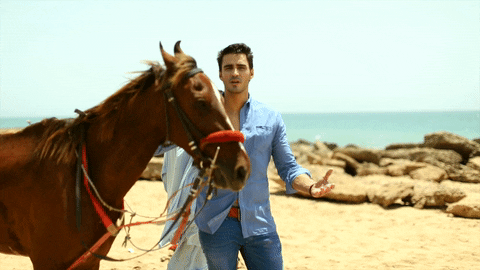 Take us along for a ride?
Here they are practicing their best smoulder and smize.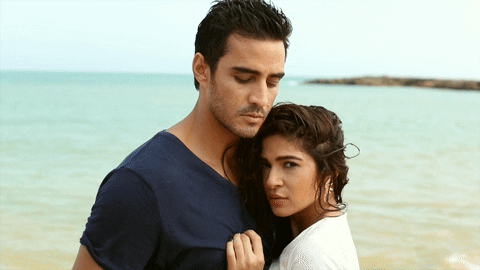 Tyra Banks would be proud.
Who knew a piggy-back ride could look so good?
Ayesha Omar is a Pakistani Actor, Host, Singer, former MTV Pakistan VJ and Painter. She is best known for portraying the character of Khoobsurat in ARY Digital's sitcom Bulbulay. Her Music album has recently been released on the 28th of December, 2012.
Born on October 12, 1981, Ayesha graduated from the prestigious National College of Arts, Lahore, Pakistan, where she mastered the Art of Painting, fine arts. She acquired fame with two of her hit singles, Aao and Koi To Ho.
Since her early days at school, Ayesha had a keen interest in theater and charity work. She was president of the arts society in her school and managed theater productions along with doing costumes and conceptual creative work. She would dedicate her summers at the Rising Sun School for special children. At the sweet, tender age of eight, she started hosting a show produced by Muneeza Hashmi called Meray Bachpan Kay Din in which she would interview celebrities about their early days. However, it was her break in the light teen comedy College Jeans that prompted her career in television. The show was directed by another NCA graduate Jawad Bashir and cast her alongside Ali Zafar and other prominent TV personalities. Soon after she was invited to host a show called Rhythm for Prime TV where she interviewed musicians from all over Pakistan including veterans like Arif Lohar and Shazia Manzoor.
After graduating from The National College of Arts, Ayesha decided to take up more acting and hosting offers as she had more time to dedicate to them and within a few years she has aquired a lot of respect and fame as one an actor and host. "Kaisa ye junoon", "Roza kay rozay", Dolly kee aye gi baraat", woh chaar" and "bulbulay" are a few of the serials that she has acted in. Bulbulay has crossed all levels of popularity and is the highest rated sitcom on television. Ayesha is currently hosting a daily live morning show by the name of "Ye Waqt Hai Mera", on CNBC Pakistan. She has recently finished work on her first music album which has been released on the 28th of December 2012, along with her second music Video "Chalte Chalte".
News Source Dawn