Who is Anurag Kashyap to question Narendra Modi's foreign policy?
521 views
The filmmaker went on an unfortunate rant against PM Narendra Modi, only to end up getting trolled.
Mumbai: Anurag Kashyap is not in the best of phases. His 2015 magnum opus 'Bombay Velvet' is counted amongst the biggest debacles the country has seen yet and his last, 'Raman Raghav 2.0′ wasn't too well received, either.
At a time, when there's nothing really going for him, a staged public rant in favour of fellow filmmaker Karan Johar and against the Indian prime minister Narendra Modi would buy him all the publicity he needs.
Karan Johar, who's been bearing the brunt of the nation for having cast Fawad Khan, a Pakistani, in his upcoming directorial, 'Ae Dil Hai Mushkil,' had been asked by the MNS (Maharashtra Navnirman Sena), to either replace the actor or be prepared to not be able to release the film, owing to the existent tension between the two neighbouring countries, post the Uri terror attack and India's retaliatory surgical strike.
Kashyap, unsolicitedly came out in support of the filmmaker, and then in startling escalation, tagged Modi in his tweets asking him why he hadn't apologised for his Pak visit in December, 2015.
The filmmaker, who has evidently been starving for attention, has deservedly been not getting any and resorting to the unfortunate and unwarranted rant hasn't helped his cause, either.
The tweets, that reek of arrogance and misplaced entitlement has only worsened his image and alienated him from a nation, boiling in anger against incessant terror attacks aimed at the country.
Check his tweets here: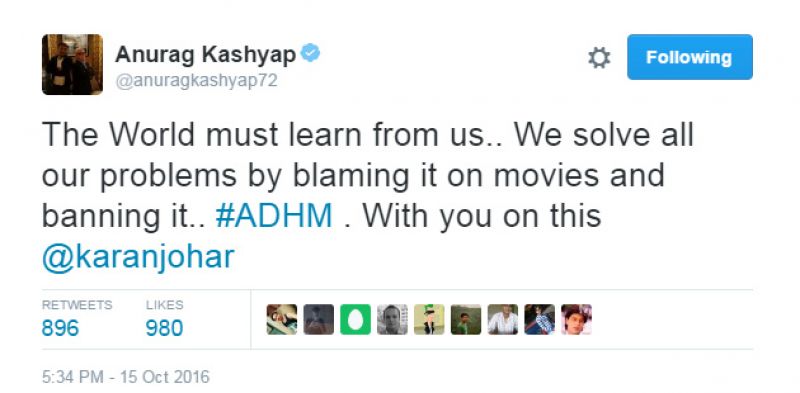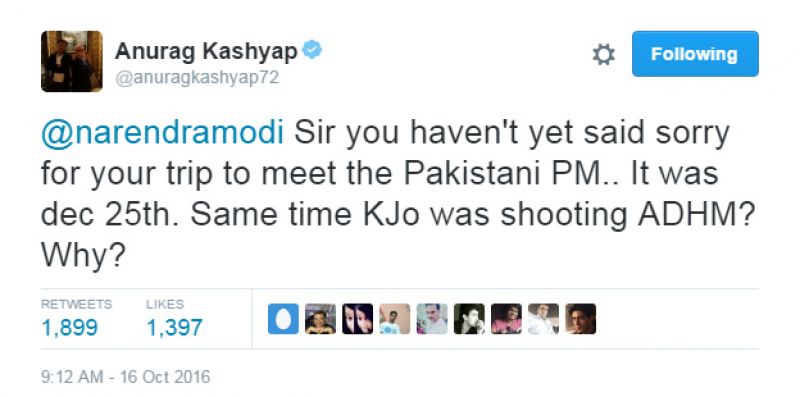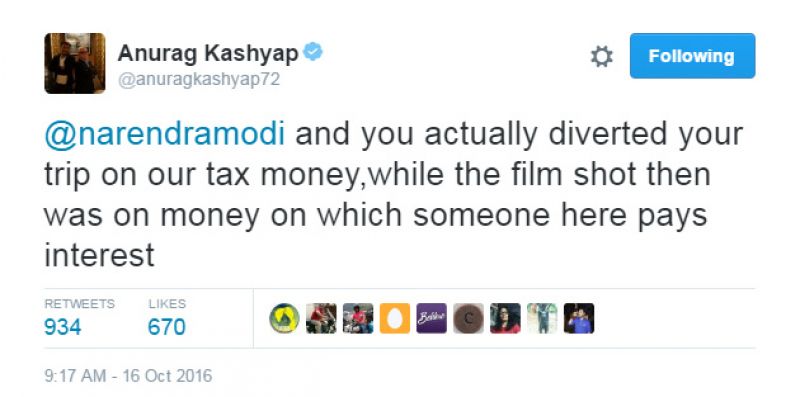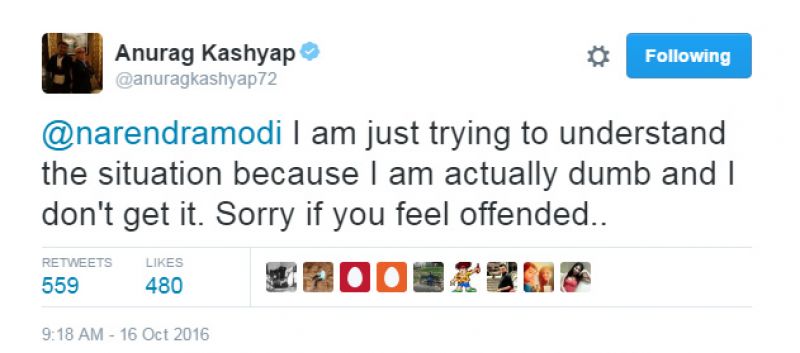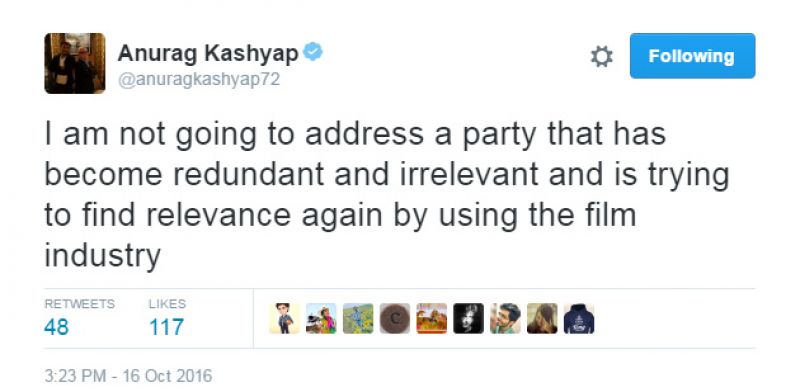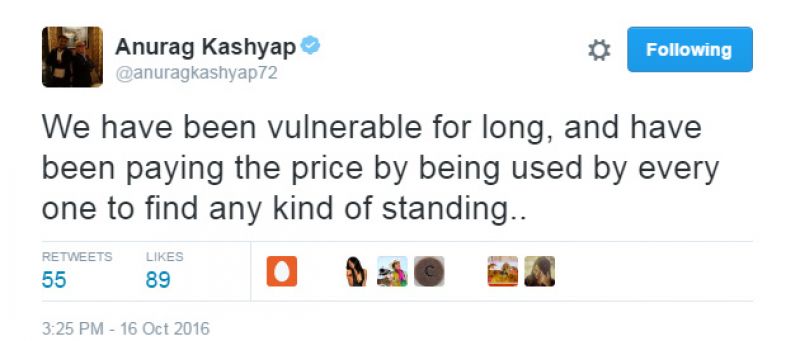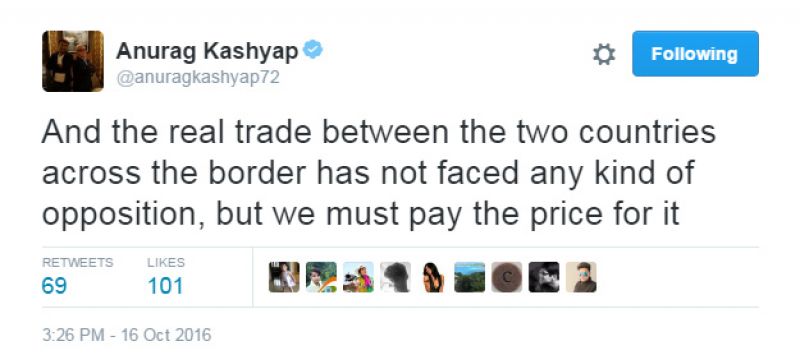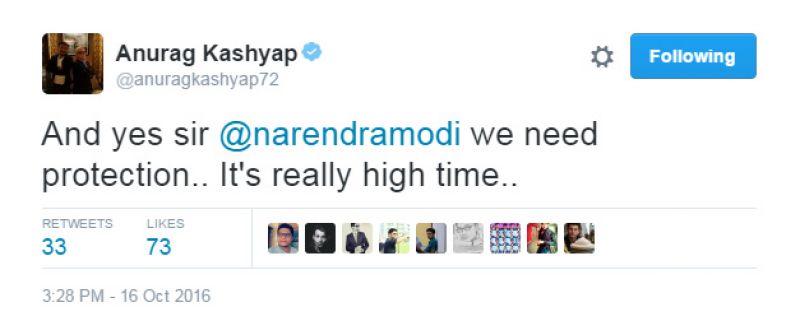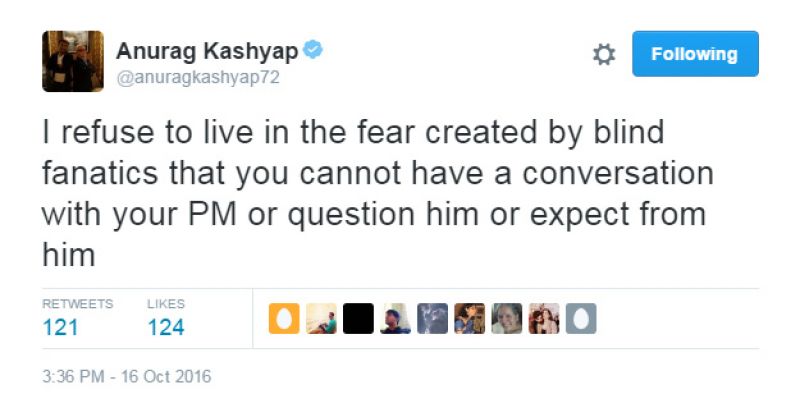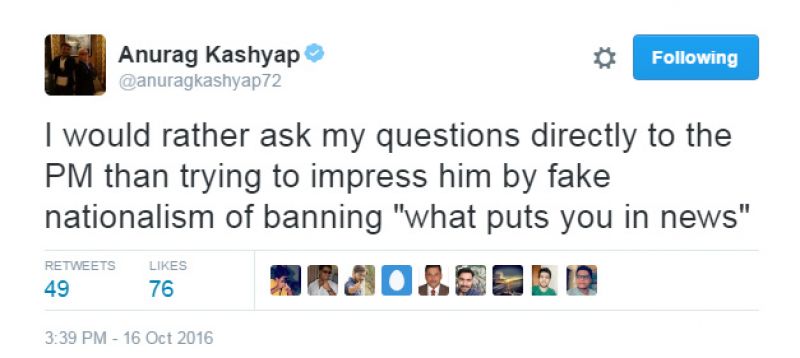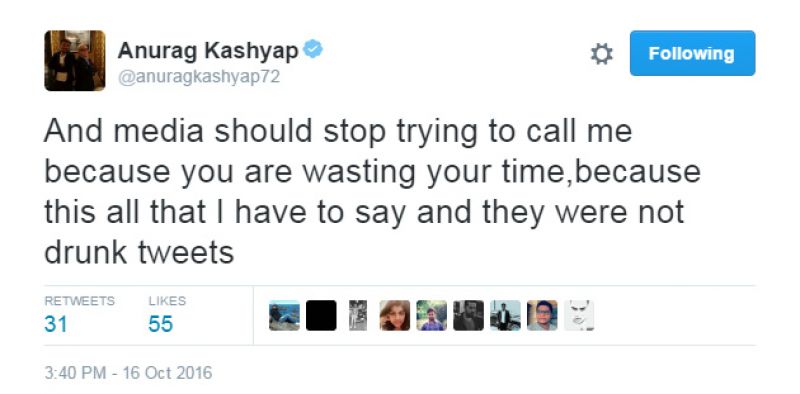 However, Twitterati didn't take to his smug revelry kindly, and lambasted him, rightfully enough.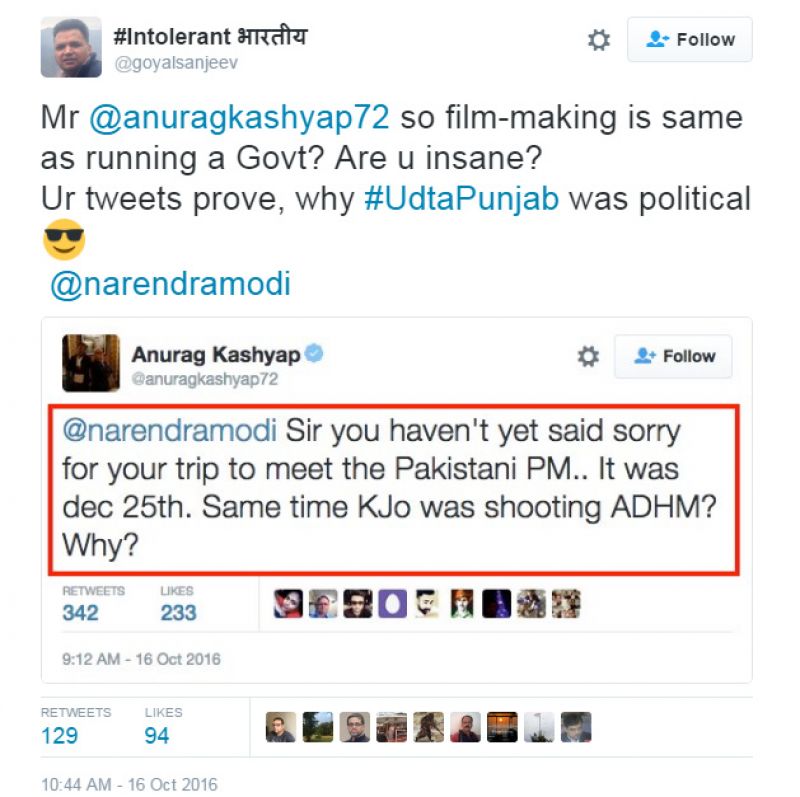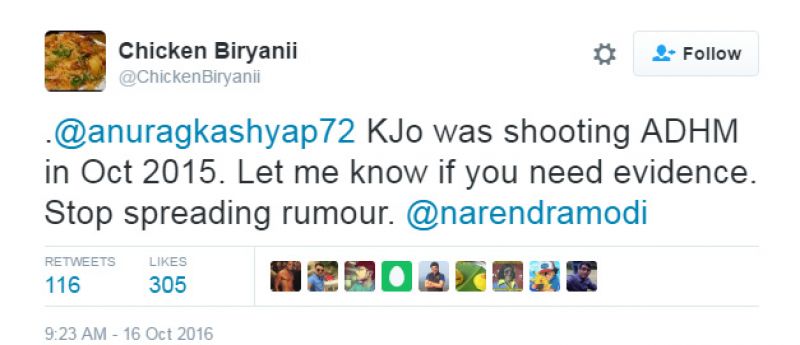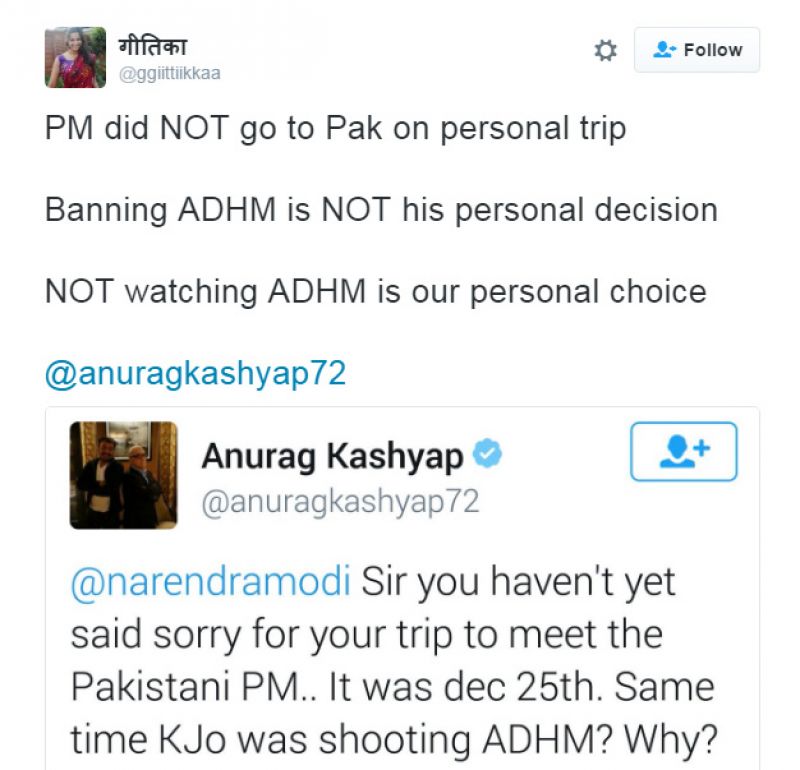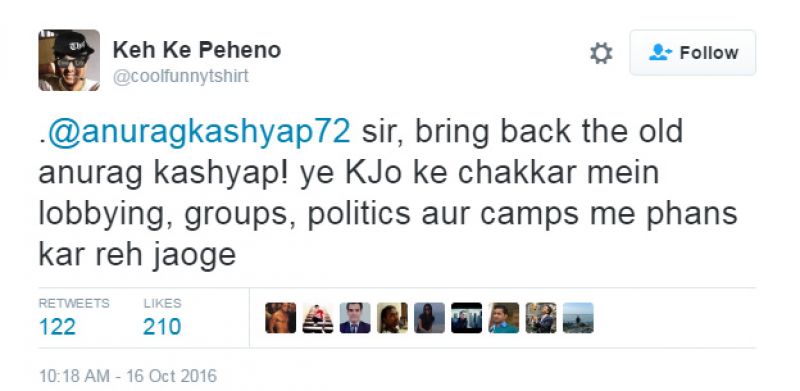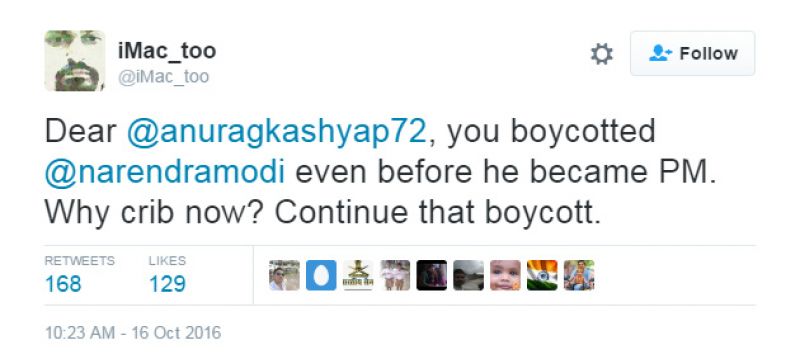 Anurag, whose job has been to make good films, ludicrously failing at it the last few years, definitely isn't one within his rights to question somebody else on their job.
Who's Anurag Kashyap to question the country's foreign policy, anyway?